The Democracy Times
An entry made in two weeks for #AdvJam2018
The Democracy Times is a newspaper simulator in the worst year of the great depression.
You take the role of a newspaper editor in the 1933 New York City.
Choose the news and the best way to show them to readers.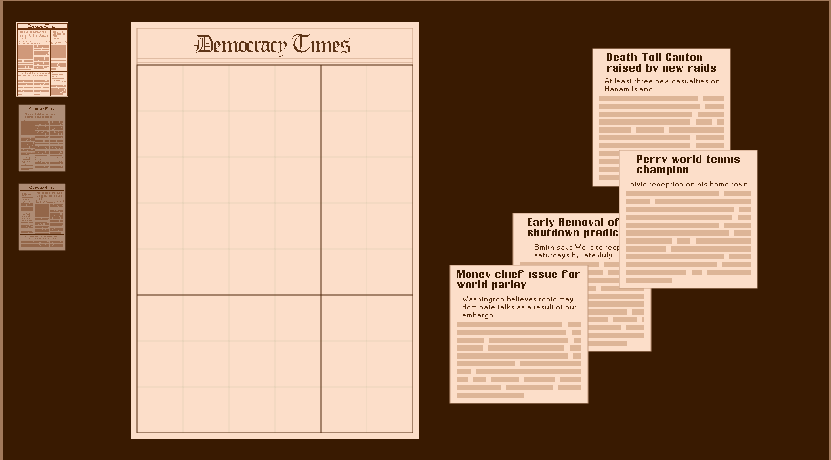 Make decisions that change the course of the game.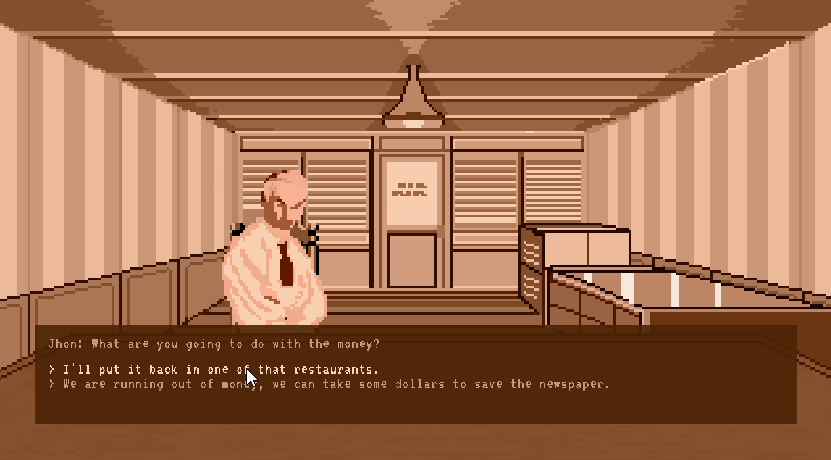 Credits
Comments
Log in with itch.io to leave a comment.
This game's concept has been taken from the game "The Republia Times". I played it, hoping that it would have improved upon that game....but unfortunately it falls flat by a wide margin. The original game gave you clues as to what sold more, and gave you more options to include in the paper. This game is far less difficult, has less depth, and is extremely short. I'd rather just play the other.
You are right, but by the time I made this game I didn't know about "The Republia Times".
This is an entry I made in two weeks for the adventure game jam 2018, trying to focus on how the decisions you made arranging the news delivers you different endings.

Thanks for the feedback.
PLEASE CONTINUE THIS
This remind me so much of "Papers Please"

Gotta a felling this 'd be a Wonderful game
Thank you so much for playing it. It makes me happy you like it!
That's because it's a concept that the Papers Please dev created with his game "The Republia Times".
This was a lot of fun to play, however it would be nice to know what stories would sell the paper more but it was a lot of fun